Non Stick Woks & Grill Pans
A non stick wok is a kitchen must-have for any home chef. The unique shape means heat is distributed evenly for faster cooking.  Plus, the distinct deep, sloping sides of our induction hob woks not only help to keep all those glorious flavours packed in, but also ensure that any spillages are reduced.
Our high-quality induction griddle pan means you can enjoy barbecued or al fresco-style food all year round, while cooking ingredients in a healthier way. There's nothing quite like charred, seared meats & veg for a restaurant-quality gourmet experience.
Here at Circulon, each of our non-stick woks & non-stick grill pans feature our superior Hi-Low Non-Stick technology so you'll never have to deal with food sticking to the insides of your pan. Browse our collection today
Read More
Read Less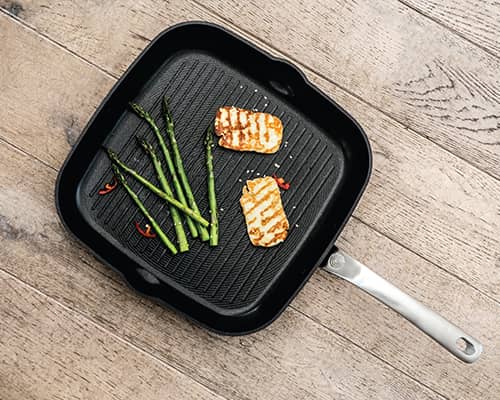 Sorry there are no products that fit these filters! Simply reset the filter & select your options again to find your perfect kitchenware.