Non-Stick Cookware
Explore Non-Stick Cookware & Pots & Pans Sets
Satisfy your culinary needs with Circulon's Non-Stick Cookware range. Featuring our world-renowned Non-Stick technology, you can easily hand clean your Cookware in seconds, meaning you can save energy
Our high-quality Non-Stick Cookware are designed to make you feel fearless in the kitchen – no matter how ambitious your recipes are. Across our non stick cookware range, you'll find a variety of materials & sizes all with our patented Hi-Low circular non stick system, helping you express your inner chef.
Shop our collection of Non-Stick Cookware Sets today.
Read More
Read Less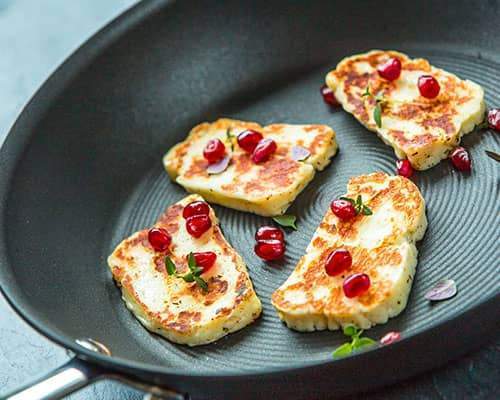 Non-stick cookware: Non-stick pots & pans from Circulon
>Our non-stick pan sets allow you to be the cook you want to be. For decades we've been pioneers of cookware, crafting non-stick cookware sets built to last a for a lifetime of delicious dinners. Engineered for the toughest of cooks and the trickiest of dishes, non-stick pots and pans from Circulon will transform the way you prepare your food, ensuring superb suppers every time. Our mission is to help home cooks feel confident and courageous in the kitchen, and it all starts with our non-stick pans.
Why every kitchen needs a set of non-stick pots and pans
From searing scallops to cosy comfort food, non-stick saucepans are easy to use and even easier to clean no matter how bold your recipes are. An essential of every kitchen, non-stick pan sets are perfect for busy family mealtimes as well as experimental solo cooking. With just a drop of oil, you can create perfect dishes every time and not have to worry about food sticking or utensils scratching . And clean-up is complete with just the wipe of a cloth – or a load of the dishwasher!
Creating your own non-stick cookware set with Circulon
We have a whole host of non-stick pan sets to get you started. Featuring everything you need to make moreish meals time and time again. Our premium non-stick saucepan sets are available in a variety of sizes, so whether you're cooking for a couple or hosting a full-on family affair, we've got you covered. Want to mix and match and create your own 3 or even 5-piece non-stick pan set? With Circulon, you can do that too! Our build your own mix and match cookware sets allows you to do just that – you'll even get 15% off the purchase price when you buy three items. We have a host of non-stick cookware available and all you have to do is pick the ones you want to add to your kitchen to increase your culinary repertoire.
Non-stick cookware FAQs
If you're a fan of using metal utensils, then our Steelshield collection of non-stick pans is for you. Yes! The unique Hi-Low grooves on our Steelshield hybrid non-stick pots and pans means you can use metal utensils on your cookware without altering the performance of your pans or impacting your cooking. Not only does it make the clean-up super quick, but it also means the pans won't scratch, stain or chip.
Yes! We know how busy life can be – and how much the thought of a mountain of washing up can put you off being experimental in the kitchen. That's why all our non-stick pan sets are dishwasher safe. We do however recommend increasing the lifetime & preserving the quality of your non-stick pan sets by hand washing - a much gentler way to wipe food off with ease whilst not compromising the non stick surface.
Yes! All Circulon non-stick pots and pans are covered by our limited lifetime warranty – helping you cook without limits and with plenty of flavour. We're so confident in the quality of our products that all our induction pans are guaranteed to be free from defects in materials and workmanship under normal household use.
Yes! All our non-stick pans are PFOA- free and food contact safe, for healthy, toxin-free cooking and complete peace of mind. All the materials we use in our products are food contact safe. If you're ready to unleash your inner chef, why not check out some of our favourite recipes and see how Circulon non-stick pan sets can revolutionise your mealtimes. Alternatively, you can get in touch if you have any questions.