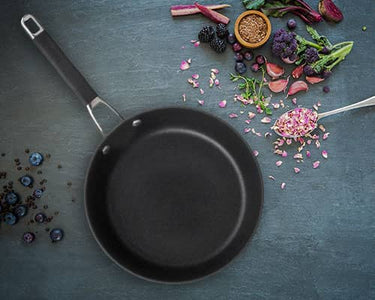 Cookware Under £100
Upgrade your kitchen without breaking the bank with Circulon UK's Cookware Under £100 Collection. Our range of high-quality pots, pans, and baking trays are designed to help you cook like a pro without spending a fortune.
If you're looking for the perfect Pot or Pan to cook Rice, Pasta, Risotto or Stirfrys throughout the year, save money on expensive takeaways or eating out and get cost effective kitchenware from Circulon.
Whether you're a seasoned chef or a beginner in the kitchen, our cookware is designed to help you create delicious meals with ease. Upgrade your kitchen with high-quality cookware from Circulon UK's Cookware Under £100 collection today!
Read More
Read Less