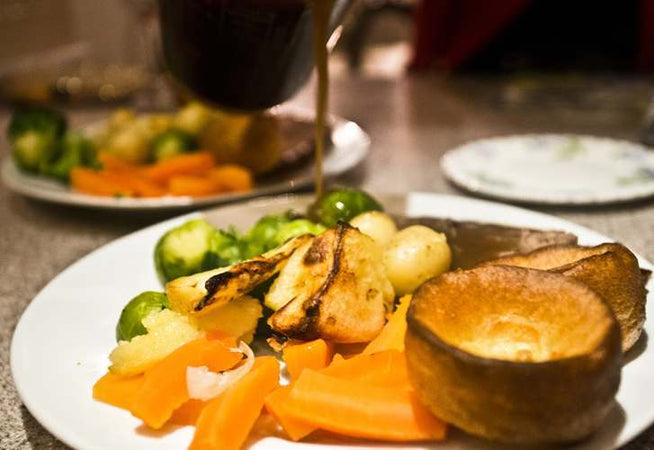 Roast Potatoes
1 December 2019
A British Sunday roast isn't complete without the roasties!
Preperation Time
10 Minutes
Ingredients
8-12 large potatoes such as Maris Piper or King Edward
3tbs light olive or vegetable oil
Instructions
1Preheat the oven to 180ºC fan/200ºC conventional/Gas 6,Peel the potatoes and cut into large, even sized chunks,Fill your Circulon large Saucepan or large Saucepot with boiling water and add a pinch of sea salt. Add the potatoes and cook for 5-7 minutes until just beginning to soften around the edges
2Meanwhile heat your Circulon Large oven tray in the oven
3Strain the potatoes in a colander and return to the pan then season with a few generous pinches of sea salt. Place on the lid and hold in place (with a cloth if needed). Give the pan a few gentle shakes to fluff up the edges of the potatoes,Add the oil to the hot tray and return to the oven for a minute or two to heat up. Remove from the oven and carefully transfer the potatoes to the hot tray, taking care not to splash the hot oil. Use you Circulon solid spoon or flexible turner to turn the potatoes to cover them in oil
4Roast in the oven for 45 minutes to 1 hour, turning occasionally, until golden and crunchy. Sprinkle over a few thyme leaves for the last few minutes of cooking.
A British Sunday roast isn't complete without the roasties!